The State of European Wind
Which EU countries make the current global top ten for installed wind capacity?
September 30, 2017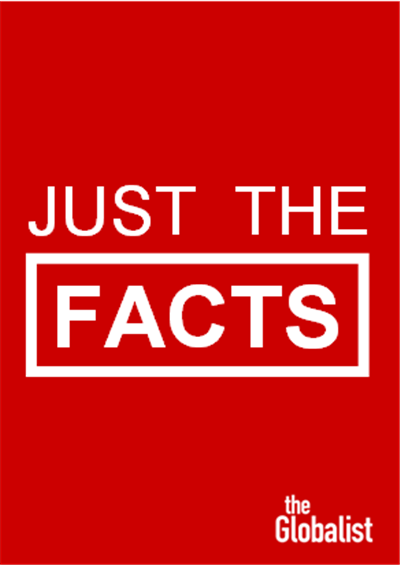 1. Germany has the world's third-largest installed wind power capacity as of the end of 2016, according to the Global Wind Energy Council.
2. German wind power capacity in 2016 amounted to just over 50,000 megawatts. That is slightly more than 10% of all installed wind capacity worldwide.
3. To give a sense of scale, a typical coal-fired power generator within a coal power plant generates 500 megawatts of power.
Wind Power: A "Just The Facts" Series
4. So, Germany's total installed wind capacity is now about equal to 100 coal-fired generators.
5. An individual onshore wind turbine generates 2.5-3 megawatts (enough to power 1,500 EU homes), while an offshore turbine generates 3.6 megawatts on average (which can power more than 3,300 EU homes).
6. An offshore wind farm consisting of 100 turbines would generate 360 megawatts in total energy.
7. That figure is less than a single generator in a coal plant, which often has several generators.
8. Within Europe, the next largest national source of wind power is Spain, with about 23,000 megawatts, a bit less than half of Germany's capacity. Spain ranks fifth worldwide.
9. The United Kingdom ranks sixth globally, with about 14,500 megawatts of installed wind capacity.
10. UK wind production could rise significantly if the country exploits huge offshore wind potential off its North Sea coasts, perhaps even rivaling major oil producers for energy output.
11. Seventh-ranked France is close behind with about 12,000 megawatts installed.
12. Italy rounds out Europe's presence in the ten largest wind producing countries with its 10th-ranked installed capacity of nearly 9,300 megawatts in wind energy.
13. Five of the top 10 wind energy powers in the world are EU countries.
14. Denmark is no longer among the top 10 producer countries, but Danish manufacturer Vestas remains the world's largest turbine-maker.
Sources: The Globalist Research Center, Global Wind Energy Council, Union of Concerned Scientists, European Wind Energy Association, Bloomberg New Energy Finance, The Telegraph
More on this topic