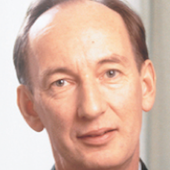 Chairman of Starfort Investment Holdings
Kenneth S. Courtis is the chairman of Starfort Investment Holdings and managing partner of Courtis Global & Associates. He is also co-founder of Themes Investment Management, the private equity firm, and chairman of Asia Frontier Capital.
He was formerly managing director of Goldman Sachs and vice chairman of Goldman Sachs Asia. Previously, he was Managing Director of Deutsche Bank and Chief Economist and Investment Strategist, Deutsche Bank Asia.
Mr. Courtis advises clients in the Asia–Pacific region, as well as in Europe, North and South America on how global market forces, finance, politics and corporate strategy interact.
He is and has been a member of the boards and advisory councils of a number of leading international firms, including Emerson, Daimler, Capitaland, Noble Group, BTG-Pactual, China National Off Shore Oil Corporation and GEMS private equity funds.
He is an international councilor of the Asia Society of New York, a director of the Asia Pacific Foundation of Canada, a member of the advisory boards of the Schulich School of Business Management and of Glendon College, Toronto, of the Economic Strategy Institute, Washington and has been a trustee of universities and research institutes in Asia, Europe and North America.
Mr. Courtis has lectured at Keio and Tokyo universities, Japan's two most prestigious educational institutions, l'Institut d'etudes politiques, in Paris, and at universities in North America.
He received an undergraduate degree from Glendon College in Toronto and an M.A. in international relations from Sussex University in the United Kingdom. He earned an MBA at the European Institute of Business Administration and received a doctorate with honors and high distinction, from l'Institut d'etudes politiques, Paris.
He has lived and worked in Asia for more than 25 years.