Europe's High-Speed Rail Leaders
Spain, France and Germany have the largest high-speed train networks after China and Japan.
September 9, 2018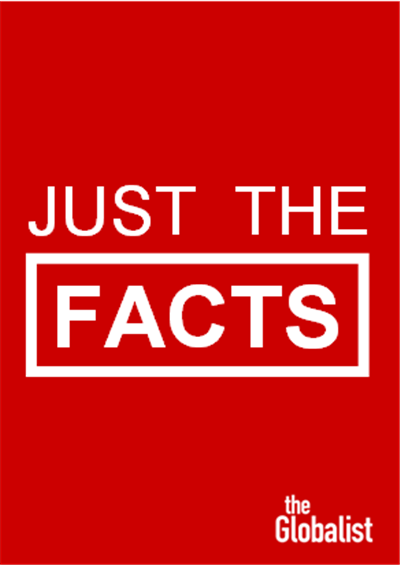 1. France's high-speed trains, called TGVs (or trains á grande vitesse), began service in 1976.
2. Currently, the TGV network has a total length of over 2,696 kilometers (1,675 miles), the fourth-largest high-speed railroad system in the world.
3. As of 2015, it served some 130 million riders annually. That accounts for about 8% of the current total of 1.6 billion riders that use fast trains worldwide per year.
High Speed Rail: A "Just The Facts" Series
4. Traveling around 300 kilometers (or 186 miles) per hour, travelers can go from Paris to Marseille on the Mediterranean coast – a distance of 790 kilometers (or 490 miles) – in just three hours.
5. France also holds the test speed record for conventional high-speed rail at 574.8 km (357 miles) per hour, set in 2007.
6. In actual service, no high-speed rail around the world currently surpassed 350 km per hour.
7. High-speed train travel is time-competitive with domestic air travel even for long distances. It also helps lower emissions.
8. Globally, 80% of passengers choose high-speed rail over air travel for journeys of less than 2.5 hours, if given the option.
9. Germany's ICE high-speed train system is the fifth-longest in the world and has a total route length of around 1,658 kilometers (1,030 miles).
10. The service was first established in 1988 and the most recent lines opened in December 2017.
11. Germany's system, centrally located on the continent, is part of an EU-wide effort to create a high-speed rail network to reduce congestion on highways and in the skies – and promote European integration.
12. Spain now has the longest high-speed rail network in operation in Europe and the third-longest in the world.
13. Spanish trains zip along a total of 2,938 km (1,826 mi) of high-speed rail lines.
14. Spain entered the world of high-speed service in 1992 with its Madrid to Seville line. The most recent line opened in 2015.
15. Spain's longest line runs 519 km (322 mi) between Madrid and Lleida in Catalonia and opened in 2003.
Sources: International Union of Railways, The Globalist Research Center
More on this topic
Takeaways