China's Massive High-Speed Rail Network
From zero to leader in a decade.
September 8, 2018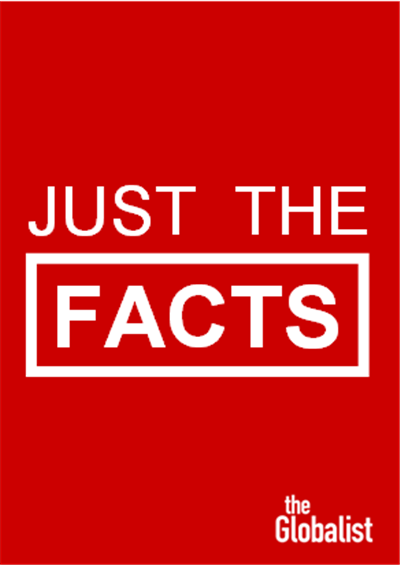 1. A decade ago, China was still building its first extensive high-speed train line. Today, no country has more miles of high-speed rail in service.
2. At 26,869 km (16,696 mi), China accounts for 65% of the 41,222 km (25,614 mi) of high-speed rail in operation worldwide.
3. In 2015, 800 million riders – or half of the global total – used high-speed rail in China.
High Speed Rail: A "Just The Facts" Series
4. A further 10,738 km (6,672 mi) is currently under construction in China.
5. That expansion alone is slightly more than the total combined length of the next four longest high-speed systems in the world (Japan, Spain, France and Germany).
6. China's first high-speed rail line began service in 2011. It links Beijing and Shanghai and is 1,318 km (819 miles) long.
7. This connection reduced the train travel time between these two cities from ten hours to just five hours. Its top speed is 350 km per hour.
8. The Chinese government is determined to have its high-speed rail network cover large parts of the country.
9. As of 2014, the Lanzhou–Xinjiang line covers a distance of 1,785 km (1,109 miles) from central China to remote western China. Lanzhou was historically a Silk Road hub at one time.
10. The trains today travel at up to 250 km per hour and have protection barriers against dangerously high desert winds.
Sources: International Union of Railways, The Globalist Research Center
More on this topic
Takeaways