The New Globalists: Meet the Transformers
Who are the faces of the rising global middle class?
August 20, 2013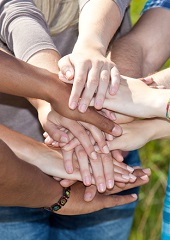 Credit: kaarsten - Shutterstock.com
Much has been written and said about emerging market countries. The best way, however, to understand them is through their young people. Sharing his acquaintances with our readers, Joe Quinlan calls these young Globalists "the Transformers," to reflect their transformative impact on the world today. They are real-life acquaintances, although their names have been changed for purposes of privacy. This is part one of a seven-part series on the new global middle class.
Who are the transformers?
Bo is a 31-year-old teacher who lives in interior China. He is part of China's one-child cohort and recently fulfilled a lifelong dream: he bought a car (an American model). In terms of mobility, his parents never owned anything more than a motor scooter; his grandparents traveled by bicycle or walked.
Bo loves electronics — indeed, he owns three cell phones and a 64-inch flat-screen television. He enjoys travel, is constantly on the Internet and dreams big: his next purchase will be his very own apartment.
Leyla is in her mid-20s and is Russian by birth. She thinks of herself as a true global citizen, having lived in nearly a half-dozen nations over the past decade. She now works and lives in Brussels.
Her passions are travel, the arts and Twitter. Not unlike many 20-something-year olds in the United States, Leyla is always connected. Her iPhone is always buzzing. She loves traveling back to Moscow on weekends to shop with her friends in the city's new vast malls.
Sarah calls Zambia home but has spent the last four years as a graduate student in New York City. She is lucky — her father is a high-ranking government official in Lusaka, the capital of Zambia, in a position of power and prestige that has allowed Sarah to be educated abroad. She returns to Zambia every year and is constantly amazed at the country's progress toward developing a full-fledged consumer market.
Many goods and services in abundance in New York (think a cell phone, an iPad, and a good cappuccino) are now readily available in Lusaka. Sarah had plans of emigrating from Zambia but is now having second thoughts as life continues to improve in her native country.
Philippe loves Facebook, as do most Brazilians. He loves being connected to his friends and family around the world. He admits he is addicted to YouTube and enjoys uploading clips of his friends singing and dancing.
After a recent family vacation to Miami, Philippe is considering going to college in the United States. His uncle, however, wants him to study in Barcelona. His older cousins never had such options.
Seema is not unlike many young women in India — she craves the energy and excitement of the big city and expects to work in an office rather than a factory after she finishes her studies. Her mother and aunts are basically illiterate, but not Seema, who made a stink when her family suggested she forgo school to work around the house and village.
As a young girl, she rose early and did her chores (walking more than two miles each morning to fetch water) before going off to school. She loves her family but plans on never going back to the village — Mumbai is home now. She loves movies, music and Western fast food, notably pizza.
The transformers: different but alike
Bo, Leyla, Sarah, Philippe and Seema — the Transformers — come from different backgrounds and different continents, but they have one thing in common: They have a zest for life and an unflinching desire to acquire many Western staples, amenities and luxuries their parents or grandparents never dreamed of.
Bo and Company are young. They are optimistic. They are mobile. They are hyper connected. They are educated, which means they have more disposable income to spend on their wants and desires. They have no doubt their lives are more exciting and better than their parents' and even more propitious than those of most American Millennials (or those born between 1982 and 2003 in the United States).
What their parents and grandparents considered luxuries — for example, flushing toilets, electricity at home, telephones, air conditioning and refrigerators — they consider mere staples or basic necessities. While Bo and Leyla can't wait for the future, many Millennials dread it.
While the Transformers are each very proud of their national heritage, they are globalists at heart.
The world is small to them — a treasure chest to be explored. Hence their love for travel. Jumping borders is nothing to these folks, in contrast to their parents and grandparents, who rarely ventured very far from their villages or towns for most of their entire lives.
They are demanding. They care about the environment and are less tolerant of unsafe water and polluted air. They are into their bodies — beauty and healthcare matter to these folks. They crave global brands but are also very much into their indigenous pop cultures. They want children and expect their children to live even better lives than theirs.
Finally, Bo, Leyla, Sarah, Philippe and Seema are not alone. There are millions of people around the world like them, all part of the "I want more" generation, aspiring and acquiring Western goods and services at an accelerating pace.
How big is this new consuming cohort? In Asia alone, the so-called "middle class" is expected to more than triple to 1.75 billion people between now and 2020. According to research from McKinsey, the number of people earning more than $10 per day — the level that affords households the ability to purchase discretionary items like refrigerators or televisions — rose from roughly 1.2 billion people in 1990 to 2.4 billion in 2010.
By 2025, according to McKinsey, the number is expected to double again, to 4.2 billion consumers. By then, "for the first time in history, the number of people in the consuming class is expected to exceed that number still struggling to meet their most basic needs."
Against this backdrop, think of Bo, Leyla, Sarah, Philippe and Seema as Transformers, or the next human wave that will fundamentally alter the rhythm of the global economy. They constitute one of the most powerful macro forces of our time and are, simply put, changing the world we live in.
Editor's note: This is part one of a seven-part series on the new global middle class. Continue to part II.
More on this topic
Read previous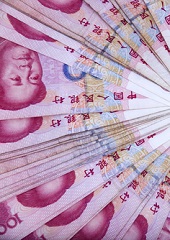 China's Wealthy Leaders
August 20, 2013