Russia's Global Tourism
A steep decline from one of the biggest spenders after several bumpy years in global politics.
May 25, 2018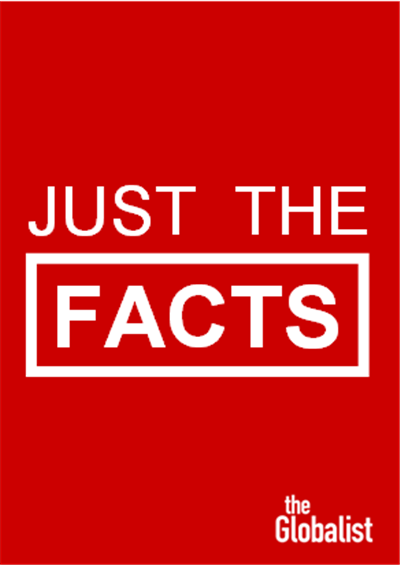 1. Russians are the 11th-largest spender in absolute terms on international tourism, according to the 2017 UN World Tourism Organization report.
2. This is down very significantly from fifth place in 2014.
3. After Russia's annexation of Crimea in 2014, the European Union and United States imposed sanctions on Russia.
Ranking Russia: A "Just The Facts" Series
4. Then, in 2015, Turkey shot down a Russian fighter jet in Syria, and Russia cut trade and travel to Turkey, a common Russian tourist destination.
5. Meanwhile, falling energy prices hurt the Russian economy.
6. In addition, shortly after the Crimea crisis began, the Russian government self-imposed foreign travel bans on many of its own defense and civil service employees.
7. These affected 4 million Russians, supposedly for national security reasons.
Sources: World Tourism Organization, Moscow Times, The Globalist Research Center
More on this topic
Takeaways